Q & A with Andy Santana - con't
Interview by Michael Limnios
blues.gr - Athens, Greece
What were the reasons that you started the Blues researches and harmonica experiments?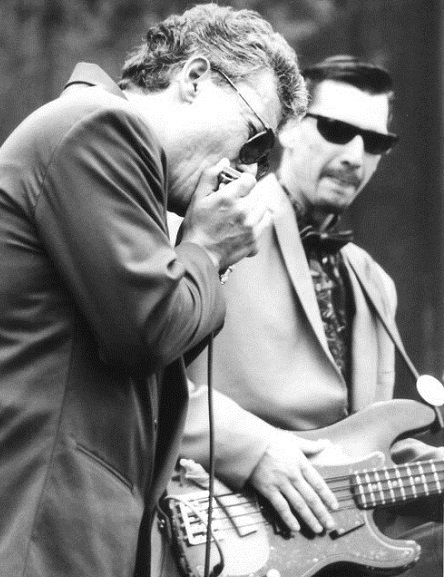 In 1962 there was a song by Bruce Channel called "Hey Baby" that featured a harmonica. It was a very popular song played several times a day on the radio. I didn't know what the sound or instrument was but the sound stayed etched in my mind. I used to whistle the harmonica part. It was years later that a friend, Jannet Peck, on my 21st birthday gave me 2 harmonicas. It was then I remembered the song "Hey Baby" and realized it was a harmonica featured on the song. I started to search for songs with harmonica that eventually led me to the blues... Years later I would take up playing harmonica seriously but the gift she gave me has been a huge part of my life and although I lost contact with her, I am always grateful for her wonderful gift of music.
Which acquaintances have been the most important experiences?
My friends, for encouraging me to play and tolerating my endless hours of practicing. Tony Glover, for his most important book that taught me the basics and led me to the blues harmonica greats. Friends like Gary Smith and Jr. Watson, Paul Durkett who befriended me and turned me on to the world of blues. Deep thanks and love to my friends!
What was the best advice anyone ever gave you?
Years ago I happened to be walking by a club in San Francisco that featured blues and jazz. I stopped cold at the entrance and listened to the sounds of an amazing harp player coming out the front door. I paid admission and sat and watched a duo of acoustic guitar and harp, play blues that I had not heard before that day. I was mesmerized. During a break I was able to approach the harp player and asked questions on how he got the sound he was making. He asked me if I played and I responded yes. He asked if I had a harp with me. I did and he asked me to blow some. I was very new and didn't know how to play at all. I played a bunch of nonsense at a really fast pace when he stopped me and said, "there's just as much music in the silence". Although I didn't get what he was saying to me then, I did come to the realization years later when I remembered my encounter with Sonny Terry. "There's just as much music in the silence". Yeah baby can't get any more profound then that!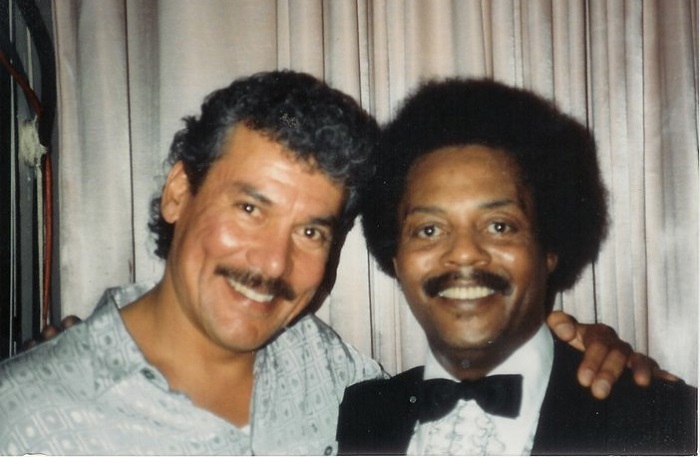 "Blues is a unique expression of how as an individual, we are effected by and look at life.  It's really deep and yet simple in its expression."
(Photo: Andy Santana & Luther Tucker, Fame Blues Fest)
Are there any memories from Willie Dixon, Jimmy Rogers, and Luther Tucker which you'd like to share with us?
I met Willie Dixon at the "Hollywood Hall Of Fame" fest in Hollywood where we were the house band for 4 years straight. The Fest was put on by Randy Chortkoff my dear friend and former CEO of Delta Groove Records, who passed away May 5th 2015. He was responsible for so many great shows and responsible for bringing so much talent to the west coast.
Willie was being honored for all his achievements in playing and writing and for his contribution to the blues. He was very nice and approachable. He was in demand so I didn't spend a lot of time talking with him. Got to be friends with Luther Tucker cause my band of Mike Schermer, Rusty Zinn, June Core and Todd McMasters did a west coast tour with Tucker, Jimmy Rogers, Dave Myers, Cary Bell and Freddie Robinson and Al Duncan. Al Duncan wasn't feeling well so he played a set a night at most, so we used my drummer June Core for most of the tour. Luther Tucker was a really really sweet cat and a amazing guitarist. Dave Myers was fun and we laughed a lot. He told us a million stories about Chicago in the hey day cause he rode with us in the car on the tour.
What do you miss most nowadays from the blues of past?
I miss the fact that many have skipped their roots and blues is watered down at times. I don't believe that the blues belongs to just certain musicians but there are times when there are people who haven't done any homework and don't respect it enough and then call what they do blues. I'm for new ideas and the fusion of new sounds. I like that funk is part of blues but it's done best by musicians who have done their homework and have embraced their roots. Roots is the foundation of this important genre. There is a wealth of ideas and information in the roots. I'm always finding new treasures in the roots. That's why I will always go to my roots first.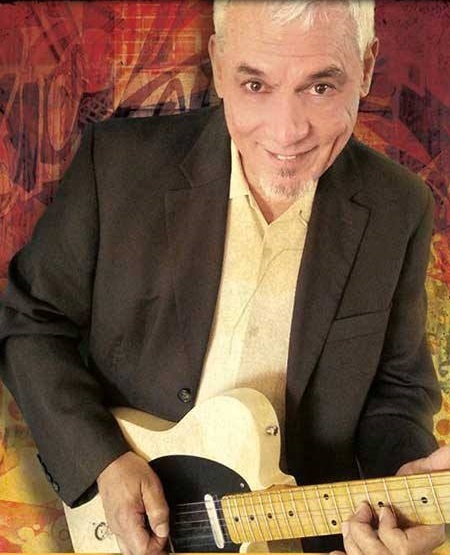 What are your hopes and fears for the future of?
No fears but plenty of hope. We have here on the west coast a very very strong blues scene with young players who have done their homework. Players like Aki Kummar, Big Jon Atkinson are bringing the authentic sounds of the blues to a whole new generation. This gives me great hope!
If you could change one thing in the musical world and it would become a reality, what would that be?
Don't think I would change anything. I like life and music to take the natural course its taking.
What has made you laugh Earl King and Joe Huston and what touched (emotionally) you from Freddie Robinson?
We backed Earl King at the Santa Cruz Blues fest years back. We were supposed to do a rehearsal before but somehow it didn't happen. We're waiting in the artist trailer for Earl and very apprehensive about going on stage cold and no rehearsal. Earl finally arrives and he's two sheets to the wind. He's slurring and walking a crooked line. The band is horrified with the outlook. We get him on stage and the very second he gets on stage, it's like he hadn't a single drink. He plays with brilliance and soul and knocks the crowd dead. When the set is over he heads back to the trailer, stumbling and slurring as he did before the set. Blew our collective minds. All I can say is he was a true professional and played as great as he is! We backed Joe Huston but I didn't really get to know him well. Freddie was a bit on the quiet side so although he was nice he didn't interact must. But he was brilliant on the shows.
What is the impact of Blues to the political and socio-cultural implications? What are the lines that connect the legacy of Blues with R&B, Swing, Jump and Jive music?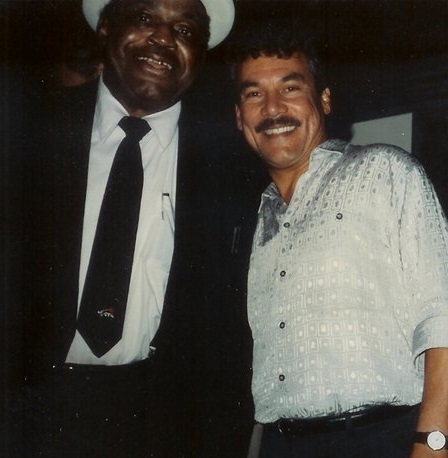 Gonna kill two birds with this one.
Blues in the beginning was almost exclusively embraced by our black culture. It was labeled as race records in the early days. But because the music is so enduring it tugged at the hearts of the white audiences. Slowly more white musicians and audiences started to recognize the "sound". Dixieland was starting to make an appearance about that time, soon jazz was taking foot. Then in the thirties, forties with swing and Jazz being embraced by both black and white. Soon in the early fifties it morphed into r&b as the big band era made room for small combos. Then from there Rock and Roll.  Early rock n roll became contagious and the white musicians couldn't resist. From there Rockabilly with its country/bluegrass influences started to redefine rock n roll and the rest is history. I believe the music that has emerged from our country has defined our culture more than any other aspect. Now this is a rough analysis so please understand it's rough. Music has brought so many of us together and bridged the gap of race in the most positive way.
Let's take a trip with a time machine, so where and why would you really want to go for a whole day?
I have been asked this question many times and everytime I give a different answer. So the next time I'm asked I know it will be different cause its nearly impossible to answer. Today I would go back in time and spend the whole day hanging with Louie Jorden cause he was bad to the bone. "To The Bone"!!!!!